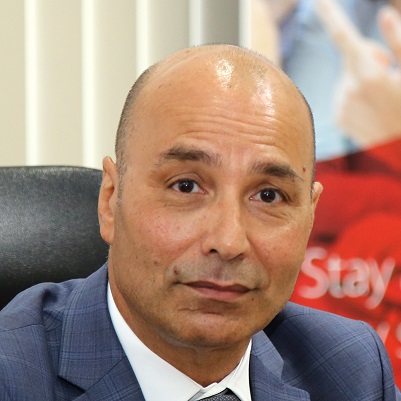 Carm Cachia
Chief Administrator - eSkills Malta Foundation
Carm Cachia is an information technology professional with a pioneering career reflecting his systems and management qualifications coupled with sound and successful leadership in major projects of national interest. During the course of his career he has encompassed most of the areas in the digital sphere including software engineering, infrastructure, design, information security, project management and executive leadership. As a professional, he is in favour of a structured and formal approach while at the same time introducing modern methods and concepts. Leading a significant number of projects in the industry, including travel, banking, financial, manufacturing, telecoms, and government, he has also introduced major technology suppliers to Malta.

He consistently brings a balanced approach ensuring confidence and cooperation on both sides of the table. This is complemented by a good combination of technical skills and understanding, identifying business requirements and suggesting processes for an increase in efficiency.

Carm is a qualified chartered IT professional and a fellow member of the BCS. He has been instrumental in setting up local branches for various IT institutes and in introducing a good number of internationally recognised industry certifications to Malta including PRINCE2, BPM, AIIM, BCS, ISEB, BCI to mention just a few.

Currently heads the eSkills Malta Foundation and its board. He is a council member at the University of Malta and board member of various University Institutes, including the latest Centre for Distributed Ledger Technologies. He is Chairman of the BCS Malta Section.