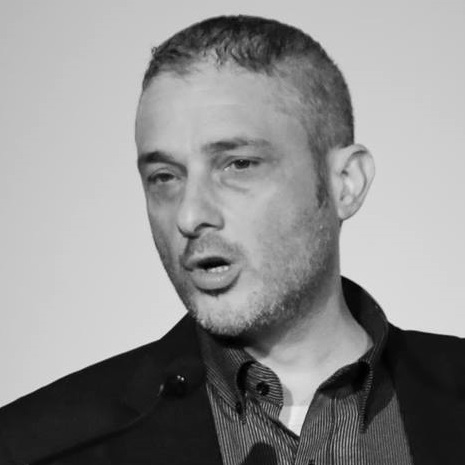 Godwin Caruana
CEO at Harvest.tech
Born in L-Andrijiet, a small village outside Rabat, Malta, Godwin's interest in computing in general started at a very young age. His fondness for information technology has been cultivated since he was 13 while still attending the Liceo Vassalli Junior Lyceum at tal-Handaq.

A Doctor of Philosophy (PhD) graduate from the University of Brunel (UK), with a research focus on High Performance Computing, Algorithms & Machine Learning/AI (Computer and Electronic Engineering programme, School of Engineering and Design) respectively, his is currently the Chief Executive Officer (and Chief Technology Officer) at Harvest Technologies - the Hili Ventures Technology Division.

He is also part of the research community at the University of Brunel within the Electronic and Computer Engineering (School of Engineering and Design) group. This school has been rated as one of the top performers in its respective research field as can be identified from respective Research Assessment Exercises. This particular research group has it's primary interests in grid computing and applications, service discovery with rough sets, scalable grid information services modelling with petri-nets, P2P computing, scalable video streaming, information retrieval, content based image retrieval, mobile/wireless networks and applications, context aware mobile computing. His current research is centered around high performance, cloud, grid and distributed computing, big data, AI and machine learning.

A combination of more than 25 years of experience as well as formal academic background gives him a very strong knowledge base (both in terms of depth as well as breadth) in various Information Technology research, adoption, implementation and governance areas. He has actively contributed in numerous high profile projects. He has an avid personal interest in distributed (and associated) computing concepts as well as operating systems research, machine learning and AI. He is also active in a number of research and innovation spheres, a Senior Member of the Association of Computing Machinery, a member of the British Computer Society and the Institute of Electrical and Electronics Engineers, as well as a Chartered IT Professional (CITP).

He is a Visiting Senior Lecturer at the University of Malta. He is also an Independent Expert & Evaluator on the European Horizon 2020, European FP7 programmes as well as an EU COST (European Cooperation in Science and Technology) member. He is also an Appointed Courts Expert - Information Technology - Courts of Law, Malta

He is also a founding partner at iGrant.io, adviser to the board at Apla.io as well as Director at Harvest.tech, APCO Systems (ApcoPay), PTL Ltd and APCO Ltd.