Malta Innovation Summit 2019 – Innovation x Business
Changemakers Editor

0 Comments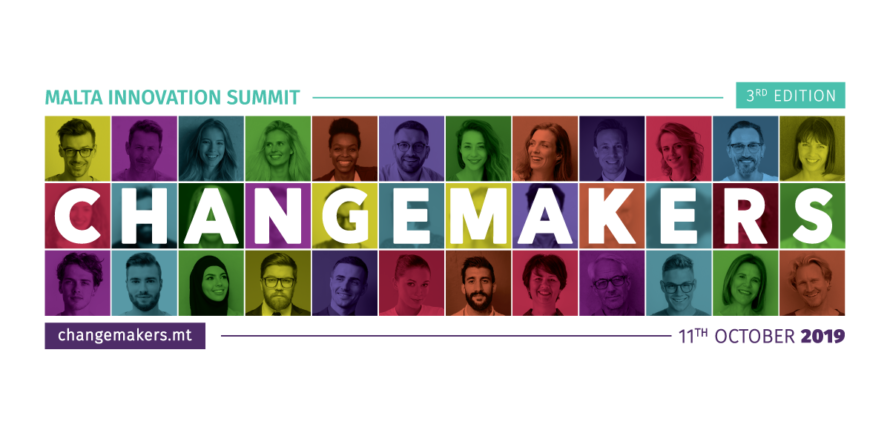 PRESS RELEASE, MALTA, 11th October : The main day of Malta Innovation Summit 2019 took place today 11th October at Hilton. The Summit, now in its third edition, started on the 9th October and featured three days of innovation related events taking place all around Malta.
The theme for this edition was CHANGEMAKERS, aimed at business leaders and stakeholders who are constantly pushing change and innovation in their organisations and in their lives.
Over 500 business leaders, entrepreneurs, investors, CEOs , policy makers, startup founders, and researchers came together to network, learn and share innovation best practices with the aim of boosting their innovation capabilities to future-proof their businesses and their lives.
The morning kicked off with keynote speeches by top international innovation speakers including Dietmar Dahmen, Rapelang Rabana & Paavo Beckman. Dr. Joseph Muscat, Prime Minister Of Malta, addressed the Summit.
The Summit had an aggressive agenda featuring an expo of over 50 innovative products and services, a deal room for productive one-to-one meetings, a hands-on innovation workshop, a hackathon, a set of masterclasses, a startup pitching competition with a cash prize and many networking opportunities.
A variety of topics were discussed including digital transformation, intrapreneurship & entrepreneurship, research, startups, design thinking, social innovation and many others.
The Malta Innovation Summit serves as an independent platform for thinkers and doers who are constantly seeking unconventional, creative ways of overcoming challenges around them.
Vodafone, Trustly, Skillsoft, Harvest, Rocksteady, Broadwing, Malta Enterprise and Studio Seven were the main sponsors supporting this 3rd edition.
For more information visit www.changemakers.mt
---