"Mindset is the most important place to start!" – Qatar Airways interviews Rapelang Rabana
Changemakers Editor

0 Comments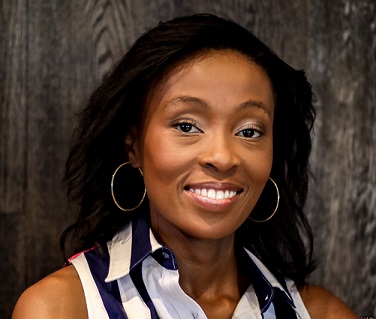 With the Malta Innovation Summit coming to an end, Qatar Airways caught up with Ms Rapelang Rabana to speak about her experience here.
Ms Rapelang Rabana (Forbes 30 under 30) is the Founder of Rekindle Learning, a learning tech business based in South Africa. She employs the latest smart technologies to improve learning outcomes in schools, universities and corporations and has been an entrepreneur for the last 15 years. Her passion is the technology space and building innovative technology and she thinks that it can fundamentally change how our society works. She has travelled to a number of countries to share some of the innovations from the continent and she was grateful and felt lucky to be in Malta for the Malta Innovation Summit thanks to Qatar Airways.
When asked about her flight from Johannesburg, South Africa to Malta she told us, "The flight from Johannesburg through Doha was incredibly smooth, with very short layovers and uneventful, which is how you like most flights to be. The service was really exceptional and I'm very lucky to be flying with Qatar."
Ms Rabana brought her experience as a technology entrepreneur and the principles that have empowered her journey to Malta. She had never heard anything about Malta before so she didn't know about the stage of innovation on the Island. She commented, "I'm really surprised that the innovation conversation is the same kind of conversation you'd be having in the US, China or Singapore. And it just really shows that Malta is trying to make sure that it is adopting the latest technologies and driving people to be able to make the changes that they need to. I'm really inspired that as a small country, Malta is actually in a really unique position, where it's easier to change things. And if you are getting people to adopt this mindset to adopt new technologies, you could actually exceed the rate of development of other much bigger countries where it's longer and slower to coordinate. Malta can really use that to its advantage and I hope that the learnings from the summit will apply in the broader economy."
Ms Rabana's speech at the Summit focused about how the innovation and technology journey is set through our mindset. Everything in our world has been designed and constructed by someone else at some point in time and in order to innovate people need to believe that they can come up with their own set of rules and design and construct something else.
"Mindset is the most important place to start! Problems are all around us, ready to be solved. They are the things that frustrate you, that irritate you, that are shortcomings in the way things work and you have accepted them for a really long time without knowing that you have accepted them. And getting to unearth those things you accept without having to accept, is where you will get the best ideas in sources of innovation to actually drive change. So, it's much more a personal and natural process then mechanical. And if you own up, I think we'll have a lot more innovators," she concluded.
When asked about Malta she said, "Malta has been a beautiful country to visit. I simply love the mix of old and new. It's quite startling that I had no idea where it was, so I've learnt a lot. Such a beautiful country – it's warm sunny, and affordable compared to many other European countries. So, I think I will definitely come back. And would encourage anyone to visit such a lovely place."
---